Medical-Grade Skin Care in Norfolk, VA
Medical Aesthetics of Virginia was established in 2016 by Jo Romaine, Sylvia Halla, and Deanna Bain. Our goal has always been to provide the very best medical-grade skin care in Norfolk, VA. We've created a safe, comfortable, and professional environment where you can relax and experience the best in medical-grade skin care products and treatments. Our focus is on providing high-end, superior quality facial rejuvenation services and building long-term relationships with our clients.
Sylvia Halla, RN, BSN
Sylvia is an Advanced Nurse Injector, specializing in combining BOTOX® with facial fillers and other injectables, such as Kybella®, in achieving long-lasting full-facial rejuvenation results without surgery.
Deanna Bain, LMA
Deanna provides a wide range of aesthetic services, including facials, microdermabrasion, chemical peels, the HydraFacial MD, as well as a wide range of laser treatments, including IPL, Pixel, and tattoo removal.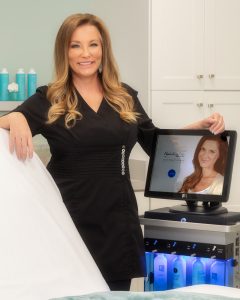 George C. Wilson, M.D.
Dr. Wilson is our Medical Director. He has been practicing medicine since 1978. Dr. Wilson is a Fellow of the American Society for Laser Medicine and Surgery (ASLMS) and a member of the American Academy of Cosmetic Surgery. He brings a wealth of knowledge to the Medical Aesthetics of Virginia.
Special Services 
We are proud to be a CoolSculpting® certified practice, with our entire staff having been extensively trained on the procedure. We offer individualized treatment plans that can help with the reduction of diet and exercise-resistant fat.
You will love your experience at Medical Aesthetics of Virginia, whether you want to explore our lip injections or another lifestyle-enhancing procedure such as microneedling or laser treatments. Call us today to start your skin care journey with a refreshing facial.
Contact us if you have questions about our medical spa services and to schedule an appointment. We proudly provide medical body treatments and skin care in Norfolk, VA, for clients throughout Norfolk and the surrounding areas.