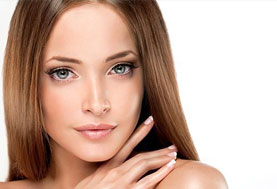 When you look in the mirror, you want the face staring back to reflect the youthful and vibrant person within. You don't want to be asking yourself, "Where did the years go, and when did they start to take a toll?" Facial rejuvenation services in Norfolk, VA, will fight the signs of aging and help you look as young as you feel.
A facial spa treatment is not only suitable for when lines and wrinkles start to make themselves known. They are also beneficial at any time. At Medical Aesthetics of Virginia, we provide a wide range of facial rejuvenation services in Norfolk, VA, and we're using this post to tell you about a few so you will know what to ask for at your local spa.
Medical-grade facials are multi-step treatments that let your beauty shine through. When you have one of these facials, you receive cleansing, exfoliating, massaging, and mask application.
Microdermabrasion is a light peel that eliminates dead skin cells to clear the way for new ones.
Chemical peel treatments are useful for mild to severe skin issues by encouraging skin rejuvenation and resurfacing.
Finally, dermaplaning is an advanced treatment for skin cell and light fuzz removal. It provides you with immediately glowing skin.
These are some of the various facial treatments that will rejuvenate your appearance while pampering your skin. Choose the one that works best for you and enjoy the results.