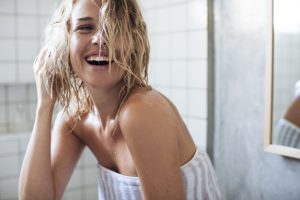 Non-surgical fat reduction treatment in Virginia Beach, VA, has grown quite popular in recent years, reflecting the national trend. Every year, over 150,000 clients choose to undergo non-surgical fat reduction and not just women. Nearly 30,000 of those clients are men. Non-surgical fat reduction treatments, like brand name procedures such as CoolSculpting and CoolTone, are less invasive alternatives to regular liposuction, but do they work? The answer is both yes and no.
A non-surgical fat reduction treatment is precisely what it says, non-surgical. There are no incisions, which means a noninvasive procedure with shorter recovery time, less swelling and pain, and a significantly reduced chance of post-procedure complications such as infections. It does not typically require much pre-procedure preparation, and it can often be done during the day with a timely return to normal activities.
However, traditional liposuction is highly effective, often more accurate, and can be used in various conditions. However, it is not always the top choice since a non-surgical fat reduction treatment can be a good alternative for those who need a little additional help for some stubborn spots. They may also be the only alternative if surgery is not possible for an individual's situation.