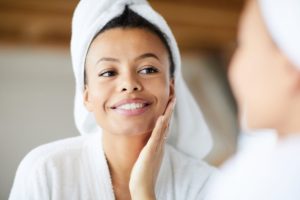 If you're looking for a new, effective skin resurfacing treatment, then microdermabrasion in Virginia Beach, VA, may be right for you. This beauty treatment improves your skin's tone and texture by removing the top layer of dead skin cells. A clinician sprays on particles or uses an abrasive to exfoliate the outer layer of skin. The process is narrowly targeted and more comprehensive than the exfoliation masks and scrubs on store shelves.
Microdermabrasion is medical-grade skin care and can help address various surface-level skin conditions, including fine lines, sun damage, stretch marks, uneven skin tone, enlarged pores, age spots, and superficial scarring. While it is most commonly used on the face, any skin area can undergo microdermabrasion.
The procedure takes place in-office and usually lasts about an hour, with little to no downtime afterward. At-home microdermabrasion kits are available, but in-office technicians use more powerful devices that provide more precise exfoliation and penetrate more deeply into the skin. Although microdermabrasion works on all skin types, including darker complexions that sometimes have challenges with other procedures (like dermabrasion), it is not effective for deeper skin issues such as stretch marks and wrinkles, or deep acne scars.