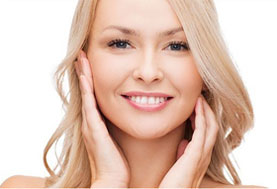 The most visible sign of aging is reflected in our skin. Whether we're battling fine lines, sagging skin, or dark spots, there's no denying that after a certain age, your skin is starting to change. Before giving up or throwing in the towel and accepting that it's downhill from here, make sure you have a healthy skin care routine, and then look into skin care services in Norfolk, VA.
Look Into Medical-Grade Skin Care
Revamp and boost your appearance with healthy, radiant skin. High-quality, medical-grade cosmetic products will give you a natural glow and can reduce the visible effects of aging. Contact a trusted company like Medical Aesthetics of Virginia to learn more about medical-grade skin care and how you can transform yourself.
Injectables
If you are hoping to boost your self-confidence and fight the signs of aging, injectables may be the best of all skin care services for you. From fine lines to wrinkles or maybe lips that don't quite fit your ideal shape, Medical Aesthetics of Virginia can help. With injectables, you get immediate results that create a noticeable improvement in as little as one appointment. Experienced professionals provide medical-quality care, and treatments include:
BOTOX
Dermal Fillers
KYBELLA
Facial Spa Services
You can also achieve dramatic effects with facial spa skin care services, including:
Medical Grade Facial – A series of appointments offering the following four steps: cleansing, exfoliating, massaging, and mask application.
Microdermabrasion – This is an exfoliation treatment that helps your skin grow new tissue as it eliminates dead skin cells.
Chemical Peels – A chemical peel treatment can be used for mild to severe cosmetic issues. It encourages skin rejuvenation and deep skin resurfacing.
Dermaplaning – This treatment is an advanced process that removes dead skin cells and peach fuzz, and it reveals glowing skin after the procedure.