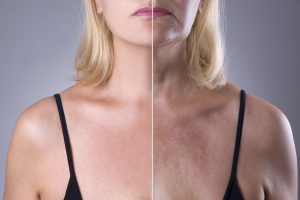 As sources of high-intensity light, lasers can accurately target small spots with high energy. Laser skin resurfacing helps reduce wrinkles, age spots, acne scars, and other blemishes, as well as tightening skin and balancing tone. Laser treatments at Medical Aesthetics of Virginia are used as the answer to a number of skin problems. When you work with a trained esthetician, you are better able to decide on your skin goal and choose what skin problems you want to address. In order to achieve the results you want, be sure to consult with a provider who has extensive training and knowledge in laser resurfacing procedures and experience working with dark-skinned patients. Laser treatments are not known for being painful. However, it is possible that due to the depth and area of treatment on the skin a person with a low tolerance for pain may be uncomfortable.
The esthetician that provides your laser resurfacing procedure should be a highly trained, knowledgeable professional. With the right provider, you can be sure that laser resurfacing is a safe way to dramatically improve your skin's appearance.
It may be best to have your laser resurfacing treatments done during fall or winter because daytime hours are shorter and you are spending most of your time indoors. You want to reduce your exposure to the sun but always wear a broad-spectrum SPF daily as a precaution throughout the year.