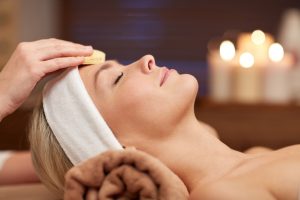 You can get rid of dead skin cells and the fine hairs on your face with dermaplaning, a simple and safe exfoliation procedure. It is not to be confused with dermabrasion, a medical procedure that is not commonly used anymore. Contrary to dermabrasion, dermaplaning is a simple shaving of the skin with the delicate use of a 10-inch scalpel that curves into a sharp point and that feels like the lick of a cat's tongue.
Dermaplaning has become popular in recent years because there are very few if any, adverse effects.  There are no chemical peeling agents used, and the hair does not grow back heavier or darker than its original look before the treatment. The most common benefits of dermaplaning include all of the following:
Deep Penetration
Removal of Soft Facial Hair
Promotes Smooth Skin
Safe Procedure
Works on Any Type of Skin
Can Be Done Frequently
Diminishes the Appearance of Fine Lines
The dermaplaning procedure is painless and suitable for all ages. It exfoliates dead cells that have built p and is only done on the face. Have your skin rejuvenated with this procedure today at Medical Aesthetics of Virginia, a leading facial spa in Norfolk, VA. You are sure to be pleased with the healthy glow on your face after the treatment.