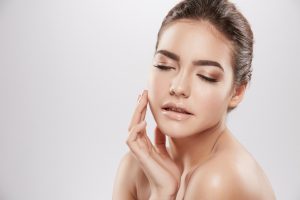 The popularity of facials has grown exponentially in the last two decades. Facials work in numerous ways to improve the appearance of your skin, from cleansing to exfoliation and beyond. A regular facial usually starts with a thorough cleansing and steaming of the skin, and depending on the type of facial you want, your esthetician may include a chemical peel. If you are going for your very first facial, you may feel intimidated when it comes time to show up for your appointment. However, when you choose to make an appointment at Medical Aesthetics of Virginia, a leading facial spa in Norfolk, VA, you are sure to enjoy a session that is relaxing and rejuvenating.
After you have booked a facial for yourself, you are probably curious about what to expect when you visit the spa for your appointment. You don't need to do anything to prepare for your facial appointment. Some skincare experts, however, recommend avoiding the use of retinol or other products that may dry out your skin. You want to reduce the chance of unwanted sensitivity. It also makes sense to stay out of the sun before a facial.
At your first visit, the skin care specialist will probably ask you about your skincare goals. You may be asked about your skincare routine and what products you use to get a sense of what's been done to your skin most recently. If you choose a basic facial, you can expect your pores to be cleaned, your dead skin cells to be exfoliated, and the addition of a custom mask that is geared toward refreshing, moisturizing, and revitalizing your skin.